SITE Canada News
SITE Canada Wins Awards at SITE Global Conference
Mar 31, 2023
---
SITE Canada is proud to be the recipient of two SITE Chapter Awards for 2022.
SITE Chapter of the Year
The SITE Chapter of the Year is the highest honor a Chapter can receive. It is awarded to a chapter that exemplifies the values and mission of SITE, demonstrates value to members, and establishes a sound leadership structure.
2022 WINNER: SITE Canada
During this year's Awards qualification period, SITE Canada hosted an incredible 11 events (five in-person, and six virtual ones). Also widely recognized as an innovative leader amongst SITE's chapter network, SITE Canada brought unique, incentive-like experiences to its members (chocolate couture, anyone, just to name one example!). They've also proudly offered personalized learning opportunities, and the chapter's solid organizational and leadership structure ensure it operates smoothly and that its activities are executed at the highest level.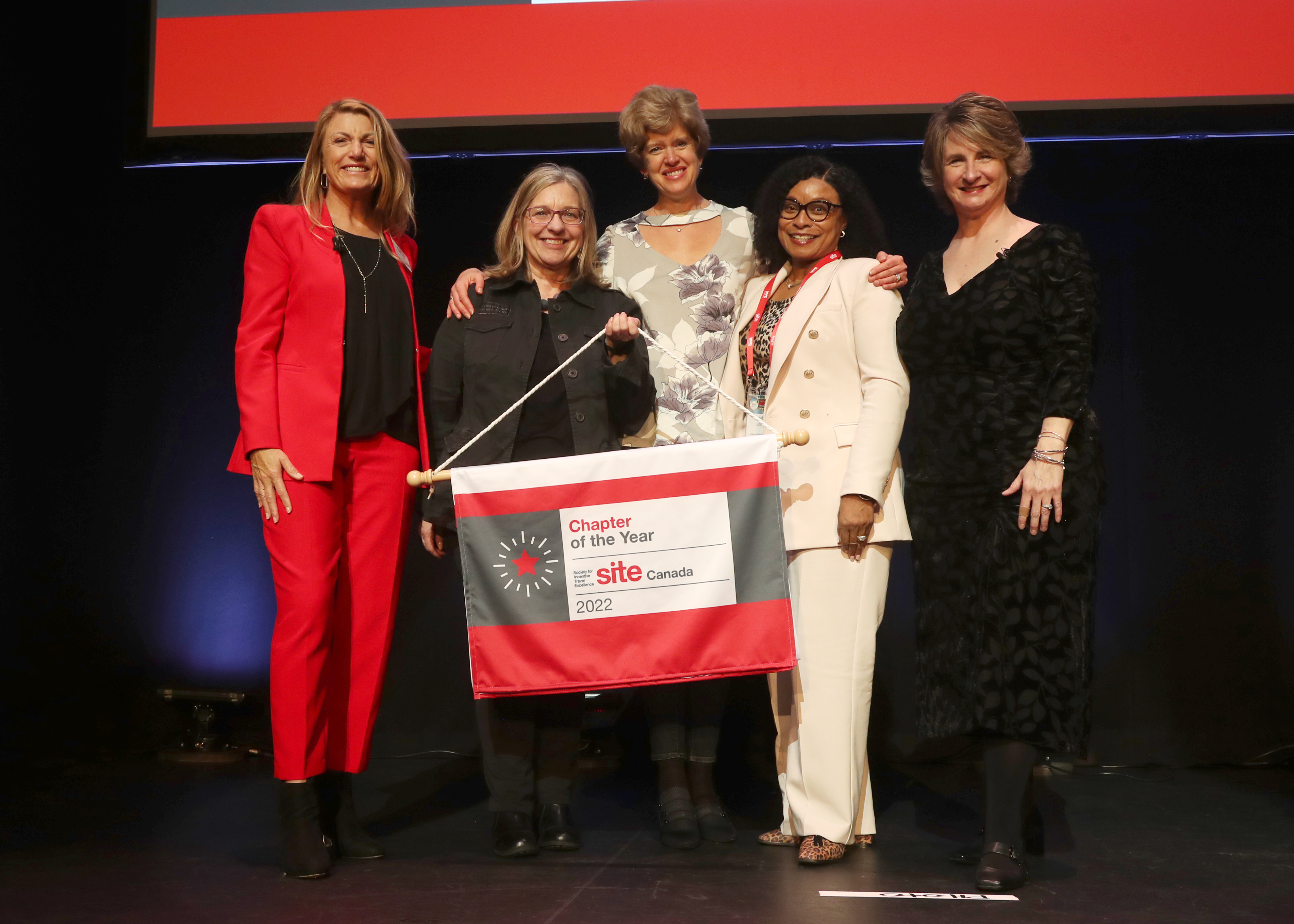 SITE Chapter Excellence Award for a Special Event
The SITE Chapter Excellence Award for a Special Event is awarded to the Chapter that demonstrates creative excellence in delivering a signature event or activity that highlights the benefits of SITE membership and promotes advocacy for incentive travel in a truly memorable way.
2022 WINNER: SITE Canada
Demonstrating creative excellence to deliver a signature event is the key to winning this award.
SITE Canada took to the seas for their winning effort. Held at a yacht club, the chapter used a blend of indoor and outdoor spaces to smartly account for COVID concerns, while also ensuring plenty of sailing-inspired opportunities event sponsors could tap. Together with several lower cost activations as well, sponsorship and auction proceeds from this sea-tacular event exceeded expectations, and allowed the chapter to make a generous donation to the SITE Foundation.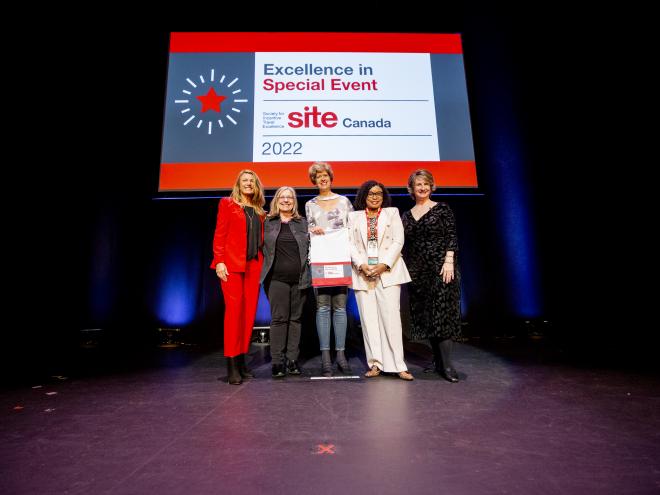 Photos by Francesco Lo Campo